DCC Staff Commended For Notification Process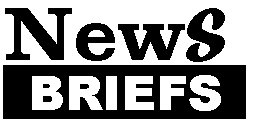 GREENSBORO – Probation/Parole officers in District 18 were recently commended for their participation in the Greensboro Violent Crime Task Force notification. The officers joined forces with the High Point Police Department, U.S. Attorney's Office, SBI and others to notify offenders of their options with local law enforcement. Offenders were told they could either take help offered or understand that the police know who they are and will arrest them if they step out of line. In a memorandum, Division Chief Roselyn Powell praised the officers' efforts in this criminal justice partnership.
---
Sandhills Youth Center Appreciates Its Staff
McCAIN – Sandhills Youth Center recently observed its annual employee appreciation event. Eleven Youth Center employees received State Service Awards and special certificates of appreciation were awarded to each department and sub-section. Dana Andre' Ross, a Correctional Officer of the Year, received a plaque, certificate of appreciation and a $50 United States savings bond.
---
Correction Specialist Earns Advanced Certificate
RALEIGH – The North Carolina Criminal Justice Education Standards Commission on March 10 awarded Correction Specialist George Freeman Fullwood Jr. the advanced certificate. He was one of 162 officers to receive the certificate at the commission's quarterly meeting in Raleigh. This is the highest professional certificate awarded to law enforcement and criminal justice officers in the state. Typically, the Standards Commission awards 500 to 600 Advanced Certificates a year. To qualify for the certificate, officers must complete a combination of professional training and relevant education, as well as, meet minimum experience requirements. Fullwood has been at Pender Correctional Institution in Burgaw for 11 years.
---
30 What?
What is 30 R? A computer program? Sister of WD-40? Actually, 30R is the testing instrument that is used in the Division of Community Corrections substance abuse screening labs throughout the state.
Recently, DCC employees Karen Kelly, Manita Badger, and Rosa Covington attended a training conference in San Jose, CA to learn the proper procedures for performing controls and calibrators for the substance abuse screening process. The three staff members learned how the substance abuse screening process works in relation to the reagents and the urine specimen, how to set the machines for screening, how to clean and maintain the equipment and general trouble-shooting and minor parts replacement.
SYVA is the vendor of the 30R testing instrumentation and requires specific training to be completed by any persons who will be operating the equipment. Any new medical lab technician that is hired by DCCorrections must receive this training
---