SECC
SECC Leadership

Campaign Information

Resource Guide 2010

Contact: NCSECC

State Employees
Combined Campaign
Two Hannover Square, Suite 1230
Raleigh, NC 27601
919-821-2886
919-836-9070 fax
info@ncsecc.org
DOC Contact:
Janice King
(919) 716-3716
kjb03@doc.state.nc.us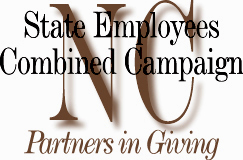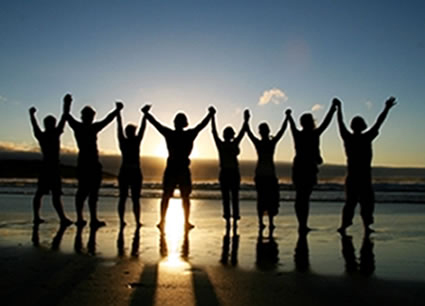 North Carolina Department of Correction
214 West Jones Street
·
4201 MSC
·
Raleigh, NC 27699-4201
Phone: (919) 716-3700
·
Fax (919) 716-3794
August 11, 2010
Dear Fellow Department of Correction Employees:
It is with great pride that I express thanks for your generosity and compassion on behalf of the charitable organizations participating in the State Employees Combined Campaign. Employees of our State contributed more than $4 million to these charities this past year, and these dollars are more critical than ever because so many of our most vulnerable citizens depend upon them for services that many of us take for granted. Your compassion and your consideration of those less fortunate in our communities are impressive.
Last year our Department pledged $447,000.00. Your contributions to these individuals and organizations through the SECC will sustain those who suffer from illness and disease and give them hope. Your support means that abandoned animals will have an opportunity to thrive though adoptive resources that place them in nurturing environments. Your dollars will help pay for green space and protect environmentally sensitive areas from encroaching development. Your thoughtful considerations for others will help those coping with terminal illness receive assurance that they will have support and comfort.
The Department Executives for the SECC this year are Susan Rogers, Correction Enterprises; Allison Jourdan, Division of Community Corrections; Nancy Crites, Division of Prisons; Jerrell Jordan, Division of Alcohol and Chemical Dependency; and Janice King, Department of Correction, Administration. They stand ready to serve you so please contact them if you have any questions.
In previous years, we have had the opportunity to see what each of you gives back to the State of North Carolina on a daily basis. With this letter, I challenge you to answer their call and help someone in need by giving to the SECC. Together, we can make the Department of Correction a leader among state agencies in the State Employees Combined Campaign while making our State a better place for all!
Sincerely,
Alvin W. Keller
Alvin W. Keller, Jr.