---
Two bills legislators discussed before heading home June 22 would have had a significant impact on DOC employees supervising inmates. No final action was taken on either of the bills. Under senate bill 1295, salary continuation would be granted to non-certified employees injured by an inmate. Currently, certified employees suffering from inmate-related injuries receive full salary benefits after exhausting all their leave time. Non-certified employees in a similar situation must also exhaust their leave, after which, they get only two-thirds of their full salary under workman's compensation. Their retirement benefits would discontinue until they return to work.
House bill 1204 would make it a class f felony to assault a law enforcement officer on duty. The bill was amended in committee to also apply to correctional, probation and parole officers. Currently, it's a misdemeanor (carrying a 30-75 day active prison sentence) if no weapon is used. If the bill had become law, an offender could be sentenced up to five years.
"I hope that similar bills will be introduced again when lawmakers return to Raleigh for the next session," said Correction Secretary Franklin Freeman. "It's crucial that DOC employees are recognized and included in bills because of the important, but risky job they do."
---
Wilmington - More than 320 criminal justice professionals attended the second annual N.C. Probation and Parole Association conference May 22-24. Association President Sherry Pilkington welcomed the crowd to the conference theme of "Sailing the Ship of Community Corrections."
| | |
| --- | --- |
| | Guest speaker, Carroll Boswell of the Washington D.C. Superior Court, kicked off the seminar with a talk on the District of Columbia's community-based programs, saying that true community supervision required interagency collaboration, communication with the academic community and the involvement of the community at-large to have an impact on rehabilitating offenders. Boswell said North Carolina is very similar in its approach to interagency involvement in the criminal justice system. |
| | |
| --- | --- |
| Pilkington said his remarks validated the efforts of the Division of Adult Probation and Parole. One difference between D.C.'s strategy and North Carolina's is that the D.C. justice system involves the church community on a larger scale, Pilkington said. | |
A panel of experts discussed North Carolina's Structured Sentencing Law as it relates to community corrections, theory vs. reality. Panelist Robert Guy said, "It's not about probation and parole anymore, it's about community coalition, multiple agencies and their cooperation in dealing with the criminal offender."

Another topic, managing adult sex offenders on probation and parole, is a national concern of the criminal justice community as well as the general public. Charlotte probation and parole officer, James Donoghue, and William Tyson, a Charlotte doctor who has treated sex offenders for the past eight years, outlined their approach to supervising sex offenders. Donoghue said they work with offenders to have them at least acknowledge a problem and not minimalize it. Then the offenders are sent for treatment.

Keynote speaker for the event was a nationally-known motivational speaker, Dr. James E. Vann. President Pilkington said his message on change was very appropriate considering all the changes that have taken

place with the Division of Adult Probation and Parole during the past few years.

DAPP Director Theodis Beck, congratulated the association on the success of the conference and encouraged everyone to become members. He presented Regional Member of the Year Awards at the closing luncheon. Winners were Fannie Greene of Region I, Peggy Biggers of Region II, R. Schott Bauer of Region III, and Cynthia Mitchell of Region IV. Pilkington presented the President's Award to Karen Kelly. Pilkington said Kelly has gone beyond the call of duty in assisting the president and the regional chairs in setting up a membership data-base for two years in a row, doing so not out of any official duty, but as a dedicated association member.

Judge Allen Cobb Jr., of the 5th Judicial District, installed the new association officers for 1996-97. President is Guilford Leggett; William Eggleston is vice-president; Peggy Biggers, secretary; James Chesnutt, III, treasurer; and Terry Gootee, parliamentarian.

President Pilkington encouraged everyone to "stay on board" for the 1997 conference to be held in Asheville. "Planning for the Asheville conference has been underway for months, and is a good opportunity for additional training," Pilkington said. "As the first president of the association, I've been overwhelmed by the support and participation of the members for the past two years, and particularly for the support of Secretary Freeman."
| | |
| --- | --- |
| | The President's Reception for the third Probation and Parole Conference was held aboard the Battleship North Carolina, Wilmington. |
Return to contents
---
Raleigh - Correction Secretary Franklin Freeman named Cornell McGill assistant division chief for the N.C. Division of Adult Probation and Parole's 1st Division in Greenville.

As assistant division chief, McGill will work with Division Chief Glenn Mills in supervising probation and parole staff in 12 judicial district offices covering 32 eastern North Carolina counties.

"Mr. McGill's experience and background will serve the division well," said Secretary Freeman.
| | |
| --- | --- |
| | McGill was promoted from his post as judicial district manager, 2nd Judicial District with offices in Washington. He had served there since October 1993. He served as a unit supervisor for probation/parole officers in Hyde, Martin, Tyrrell and Washington counties from 1989 to 1993. |
McGill joined the department in February 1982 as a probation and parole officer in Beaufort County.

A native of Washington, McGill graduated from Washington High School and St. Augustine's College in Raleigh.
---
Raleigh - Correction employees will soon have help in meeting the needs of crime victims.

A two-year grant from the Governor's Crime Commission will provide for a Victim Services Coordinator and two Division of Adult Probation and Parole victim advocates.

"Through my work with the courts, I've seen the importance of having staff to assist crime victims," said Correction Secretary Franklin Freeman. "Advocates can help victims better understand the correction system and help correction staff understand victims' concerns."
Secretary Freeman has named Mary Creech the department's Victim Services Coordinator. Creech, who joined the department in 1967, has most recently served as the Division of Adult Probation and Parole's judicial district manager in Judicial District 15B which includes Chatham and Orange counties.

"We will work to make the department more victim friendly," Creech said. "We want to help victims understand the system and provide them information about it."
Creech will develop department policy on victims' issues, offer training on victims' issues and evaluate the two DAPP victim advocates. One will work in Wake County, Judicial District 10; the other in Craven County, Judicial District 3A.

Crime victims will be able to turn to the victims' advocates for assistance freeing probation and parole officers to manage probationers and parolees.
---
Jekyll Island, Georgia - Robin Moore, educational director at North Carolina Correctional Institution for Women, was named Teacher of the Year by the Correctional Education Association. Moore received the national organization's top honor for region eight during the group's annual meeting April 14-17.
"For education directors to operate effective schools, they must have a competent and caring staff and a supportive administration," said Moore. "I am blessed to have educators and administrators who believe in the value of education. While I was the recipient of the award, I accepted this recognition on behalf of all our wonderful educators at NCCIW who make a difference every day."
| | |
| --- | --- |
| | Moore said his main goal is to give students marketable skills and skills for living. He's seen a lot of success stories resulting from the educational programs at NCCIW. "It's rewarding to see people make a new future for themselves through education," explained Moore. "It's especially rewarding to see a grown person learning to read." |
Moore was education director at Central Prison for five years before taking on the same position at NCCIW three years ago. Moore wasn't the only one from North Carolina receiving honors.

Marilynn Richardson, a teacher at Morrison Youth Institution, was installed as region eight's director of Correctional Education Association. Besides North Carolina, region eight includes Florida, Alabama, Georgia, Tennessee and Puerto Rico.
---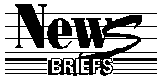 Monroe - Kenneth Jones, a teacher at Union Correctional Center was selected as WBTV's teacher of the week April 15. Jones was nominated by two of his students for making a difference in their lives. Jones has been a correctional educator for eight years and believes there's no greater reward than being a teacher.
Goldsboro - The Neuse Rams, a basketball team comprised of staff and officers from Neuse Correctional Institution, finished their first year of competition with a 21-3 record. Playing in the Goldsboro Recreation and Parks Department's industrial basketball league, the Rams won the championship beating 15 other teams. Making up the Neuse Rams are Edward Whitley, Alma Bethea, Donald Mabry, Robert Whitfield, James Pittman, Lessie Sutton, Needhan Wiley, Leonard Grantham, Gerald Ruffin, William Boseman, Otis Richards, Daryl Wooten, and Herman Fair. The coaches are Larry Elliott and Dave Hill.
Nashville - Nash Correctional Institution held its annual golfing competition May 10. The winning team consisted of Ron Beddingfield (who also won for the longest drive). Sgt. Steve Vester provided a timely eagle on hole number 8. The consistent dead-eye putting of Melba Hobgood was also helpful. Other team members included J. Collie and Richard Gavigan. The competition consisted of eight five-man teams and was highly competitive with the winning margin being a single stroke.
Winston-Salem - The North Piedmont area office participated in National Law Enforcement Week May 13 by placing an exhibit in Haynes Mall. Prison employees manning the DOC booth included members from the program staff, correctional officers, and administrative and clerical staffs. The fugitive squad and PERT teams also participated; however, the bloodhounds "stole the show." The public showed a lot of interest and left with a better understanding of DOC, thanks to the knowledgeable staff in the North Piedmont area.
Burnsville - While clearing trails on Winter Star Mountain for the U.S. Forest Service, a BRIDGE crew helped save a hiker's life June 6. Hiking with a group, a teenage girl began having difficulty breathing, and was going in and out of consciousness. A bee sting, exhaustion and dehydration were the suspected causes. Forest Service worker, Russell Harris, who was trained as an emergency medical technician, helped stabilize the teenager while the 12 inmates from Western Youth Institution and Blue Ridge Youth Center cleared an area for a helicopter to land. Correctional officers Andrew Griffith, Mike Estep and Robert Pittman were supervising the inmates and helped in the rescue. If an area had not been cleared for the helicopter, carrying the girl may have taken several hours, and would likely have proved fatal. Crews working with the nine-year-old BRIDGE program have participated in several searches for lost hikers or children, but this is the first time the crew has cleared an emergency landing area.
| | |
| --- | --- |
| | Three of the BRIDGE inmates who helped in the rescue of a teenaged hiker in Yancey County sit on the runners of the helicopter to hold it down and keep it balanced while the medical personnel work with the hiker on the other side. |
Selma - Having arrived on the scene of a grisly-looking accident, a state trooper radioed the dispatcher that he had a DOA. The driver he was referring to, Correction Enterprise employee, Burtis Blizzard, heard the trooper declare him dead, but was able to walk out of Wake Medical Center seven hours later. Blizzard apparently crashed his Chevy S-10 truck into the back of a DOT dump truck. Although his truck is demolished, the driver's side door still opens and closes like nothing ever happened, according to the Johnstonian Sun. Blizzard, a long-distance truck driver stationed at Polk Warehouse, has worked for Enterprise for 12 years.
| | |
| --- | --- |
| | Awards were presented at the N.C. chapter's third annual conference of the American Correctional Food Service Association. The conference was held in Greensboro June 18-19. Melvin Reid, Food Service supervisor for Polk Youth Institution, (right) received the Employee of the Year Award. Operator of the Year Award went to James Fender, Food Service supervisor for Foothills Correctional Institution (left). |
| Rowan Superintendent Ted Thomas presents Newell Brown, administrative officer, a retirement plaque. Thomas said, "Mr. Brown has carried a computer in his head the way he was able to figure inmate accounts." | |
---
Former N.C. Correction Secretary Amos E. Reed, passed away June 16 in Salem, Oregon. He had retired as secretary of the Washington State Department of Corrections in June of 1986.
Reed, who was North Carolina's correction secretary from 1977 to 1981, also worked in Oregon and Florida. His career spanned 35 years. "Mr. Reed was a correctional expert with a wealth of experience," Deputy Secretary Rip Ryon said.
Reed worked tirelessly to improve staff training opportunities through the American Correctional Association and was president of the Association of State Correctional Administrators from 1980-82.
Assistant Secretary Kip Kautzky not only remembered his captivating story-telling style, but also his personal commitment to the expansion of substance abuse services and work and training opportunities. "His work reflected his deep commitment to restoring offender accountability to the community," Kautzky said.
---
STAFF TRAINING HONOR STUDENTS
Gary S. Reynolds
Southern
Rhonda C. Littleton
Pasquotank
Veronica D. Taylor
Odom
Willie A. Pruitt
Davidson
David T. Brewer
DAPP
Bobby L. Boatwright
Marion
Cynthia B. Conley
Marion
Glenn C. Oakes, Jr.
Davie
Douglas R. Biggs
Pasquotank
Virginia W. Cosner
Pasquotank
Pamela J. Schladensky
S. Piedmont A.O.
RETIREMENTS
30 YEARS OR MORE
Robert J. Green
Hoke
Joseph F. McDaniel
Sandhills
Leroy Douglas
Odom
Jack G. Brown
Enterprise
35 YEARS OR MORE
William C. Whitley
Central