Misdemeanant Confinement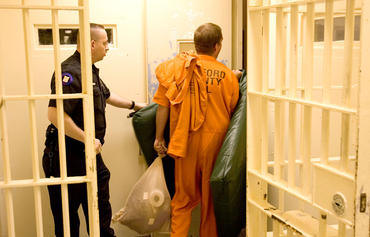 The Justice Reinvestment Act established the Statewide Misdemeanant Confinement Program beginning Jan. 1, 2012 for jail housing of misdemeanants. Prior to Justice Reinvestment, North Carolina was one of only two states that sent people convicted of misdemeanors to state prison instead of local jails. As a result, misdemeanants acounted for almost one-quarter of admissions to prison.
The Misdemeanant Confinement Program, administered by the North Carolina Sheriff's Association, houses all misdemeanants and people convicted of drunk driving at county jails that have voluntarily agreed to participate in the program.
The act also establishes a statewide misdemeanant confinement fund, generated from a district court fee for misdemeanor convictions and a fine on certain motor vehicle violations, to reimburse participating counties for housing these misdemeanants.
MORE INFORMATION